About Us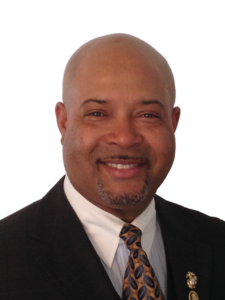 TYNE Group, P.C. is a Progressive Strategic Business & Financial Services firm which specializes in three strategic categories:
(1) Employee Benefit Communication & Enrolling
(2) Capital Diversification & Allocation in Tax Free Performing Vehicles
(3) Organizational Benefit Package Optimization & ACA Compliance
At TYNE Group, P.C., Larry is responsible for building Strategic Alliances, Core Optimization Products and the Client Base from the ground up. Larry brings decades of Sales and Marketing experience to the endeavor. He is extremely motivated, talented, and a stickler for detail. He is organized, a clear thinker, and poised for this leadership role.
Larry Edwards, Jr. started his career as a United States Marine. Which is the bedrock of his leadership foundation. Upon honorable discharge he started a new career in sales and marketing. Larry got his start as an Automotive Sales Consultant. He then went on to open and operate his own successful real estate franchise and mortgage banking operation in Vallejo & Petaluma, CA.
Looking to broaden his experience, Larry leaped at an opportunity to be a part of a technology startup called eCopia, Inc. in Fairfield, CA. eCopia was founded as an Internet Service Provider, which was re-organized as an eBusiness Solutions Provider, marketing a full suite of services from internet access, website development/hosting, ecommerce solutions to full scale enterprise resource planning software sales & implementation.
Larry knows full well that it takes more than having a head for business, it takes a plan, determination, resources and boldness to see what you have in your mind & heart manifest into reality.
Larry lives in New Jersey with his wife Nicoll and his daughters. They are involved in their church, Yes Lord' Ministries and community.